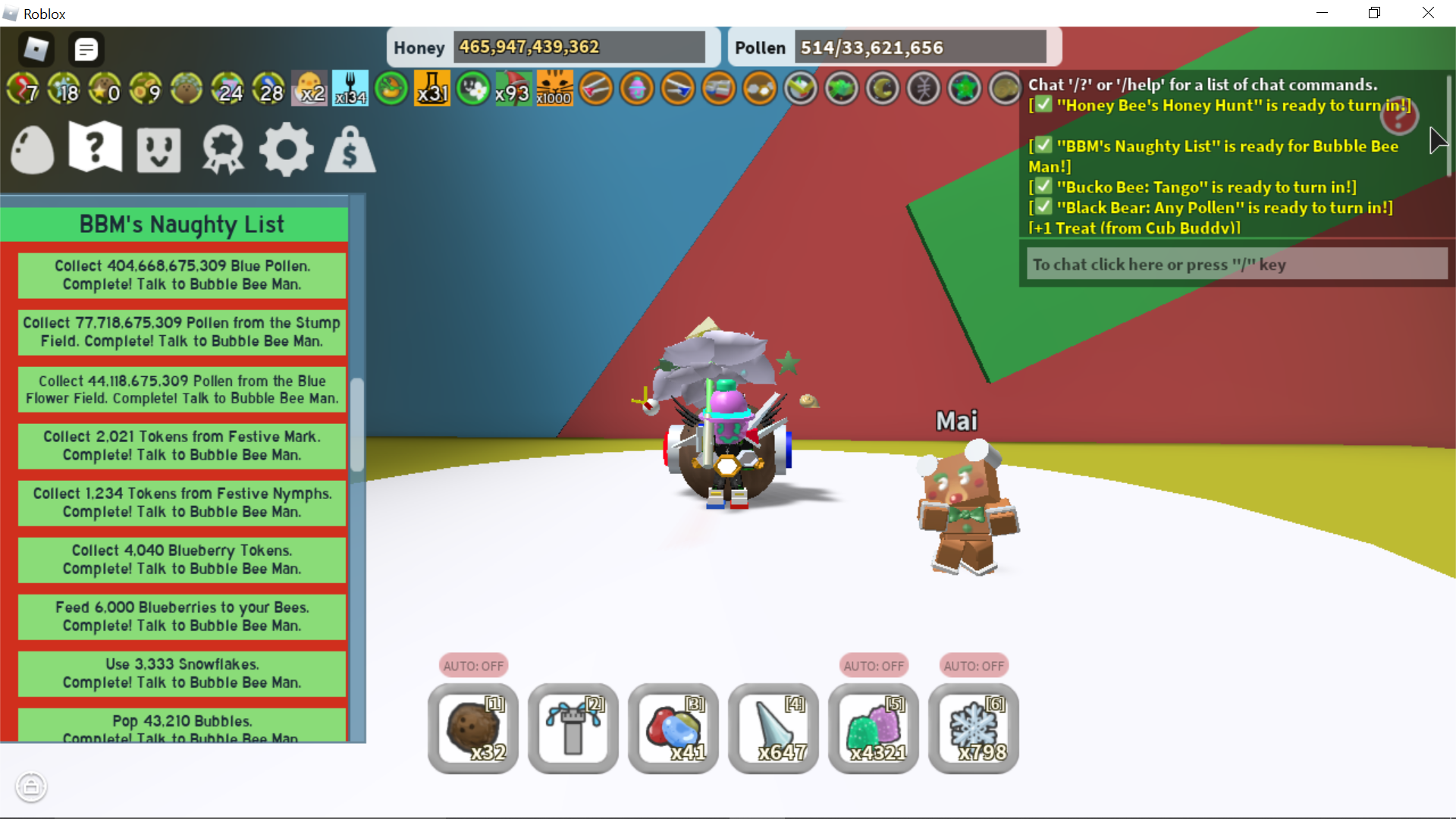 I've finally managed to complete BBM quest all thanks to a few players who were willing to take time out of their day to assist me. Each of them provided me with different aid which was:
@JesseTheBeast - They patiently guided me through building my blue hive and helped me to boost which caused me to make an amount I never thought I would in such a short time, I'm grateful for what you did since you were the one that gave me the motivation to get it done.
@Kittycute542348 - The one that didn't hesitate to respond to my snowbear help along with boost that I failed to do due to unlucky field, they had a short amount of time to help me in a boost but I couldn't do the boots but they still decided to extend their time to boost with me again and due to that I was able to make 143B blue pollen in a boost thus completing the pollen section for the quest.
@JoshDaNoob - He helped with defeating my level 18 snowbear, at first I was so worried about how I would defeat such a high level or find someone else to help since I normally tend to keep to my self so I didn't know anyone whom I could ask but Josh decided to help me which put my mind at ease since I saw that part of the quest the hardest, so thank you very much for helping with that.
And thank you to all the others who helped in summoning Mythic meteor shower.