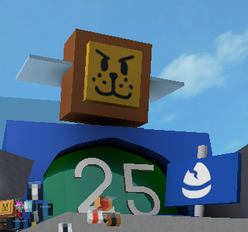 The Lion Bee Gate, aka the Mountain Top Gate, is a gate that requires 25 bees to pass through.
It gets its name from the large Lion Bee on it.
Locations
The Lion Bee Gate gives you access to the following locations:
Fields
Shops
Other
Bypass
You can get to the Mountain Top area without having 25 bees if you have 25 bee types and thus can access the red cannon. If you do this, remember not to try to walk out of the 25 bee gate: it'll kill you in both directions.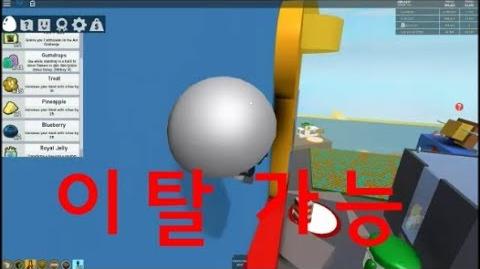 Some people report being able to bypass the gate by using the
yellow cannon
and the
parachute
to go out of bounds, walking around the map the long way, climbing the black slope as far as possible (there's an invisible ceiling near the peak), then repeatedly jumping/parachuting against the blue wall until you make it over. (See video for full instructions. Go to 0:53 to skip the intros.)
Before the April 27, 2018 update, there was a method to bypass the gate which involved collecting ability tokens (such as haste and/or Bear Morph) and then jumping past some of the rocks around the gate. All such methods have since been patched.