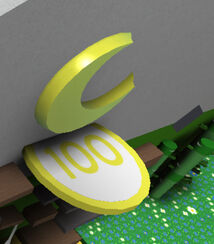 The Moon Amulet Generator is a machine located above the Spider Field that allows the player to generate and/or replace a Moon Amulet. To use this machine and generate a Moon Amulet, you will need 100 moon charms.
The generator can be reached by traversing the obstacle course between the Spider Field and Bamboo Field, by dropping in from above by cannon and using a gliding tool, or by falling off the ramp leading to the Lion Bee Gate and onto the platform.
When using the generator, it will say, "🌙 The moon seems to grow brighter... 🌙". If the player has reached the maximum capacity buff (+250k), the chat instead states, "🌙 The moon seems happy! 🌙".
When the player generates a Moon Amulet, the following audio plays: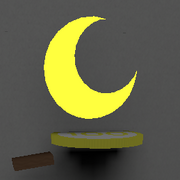 Trivia
The Moon Amulet Generator glows at night, although nothing changes mechanically.
Moon Amulets give an initial capacity bonus of +25k, and cap out at +250k. Sometimes the capacity bonus will not increase.
Community content is available under
CC-BY-SA
unless otherwise noted.