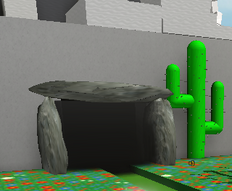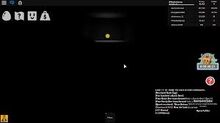 The Werewolf's Cave, located beyond the Honey Bee Gate, between the Cactus Field and the Pumpkin Patch. The Werewolf Cave is the home to the Werewolf and two spider-like Cave Monsters inside it. There is a Gold Egg at the end of the cave. 
To get the Gold Egg, gain all the speed you can via boots, guards, Bear Morph, and stacks of Haste and/or Haste+, and then make a run for it, jumping the whole way to avoid getting killed. If you encounter the glitch where enemies don't spawn, you can easily stroll into the cave and get the Gold Egg without preparation. You can get Haste+ by using the Royal Jelly Dispenser in the Star Hall or by using codes.
You can obtain the Gold Egg with a minimum of x4 Haste.